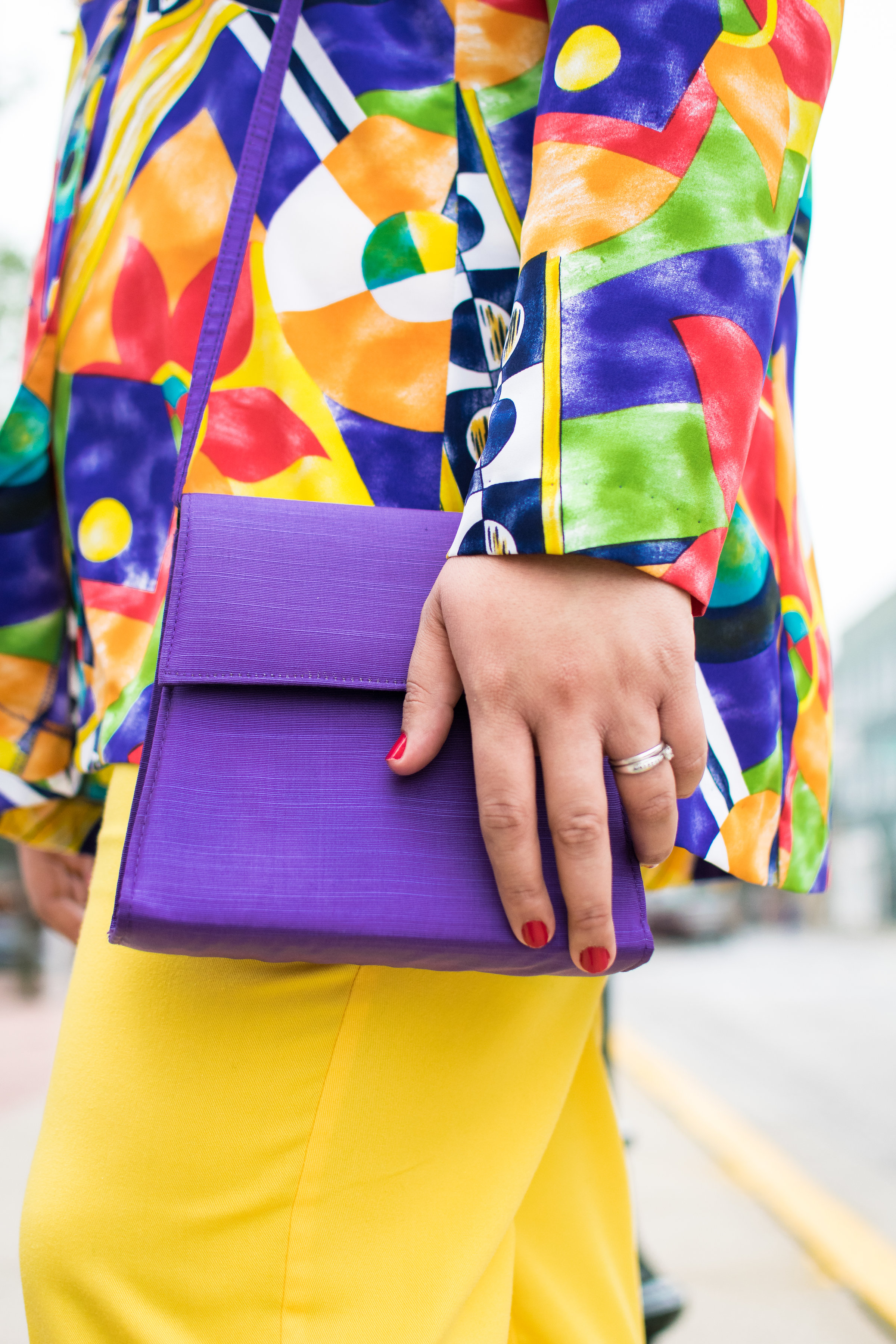 Vibrant Purple Purse
How can you go wrong with this bold statement purple purse?
Colors/Description: This deep purple statement purse has a definite square shape, long strap, along with various zipper areas for internal storage.
Styling Tip: Pair this deep statement purple purse with a bold top (as pictured), a patterned shirt, or solid top. You choose! Either way, you'll look fabulous!