Leopard Print Collared Dress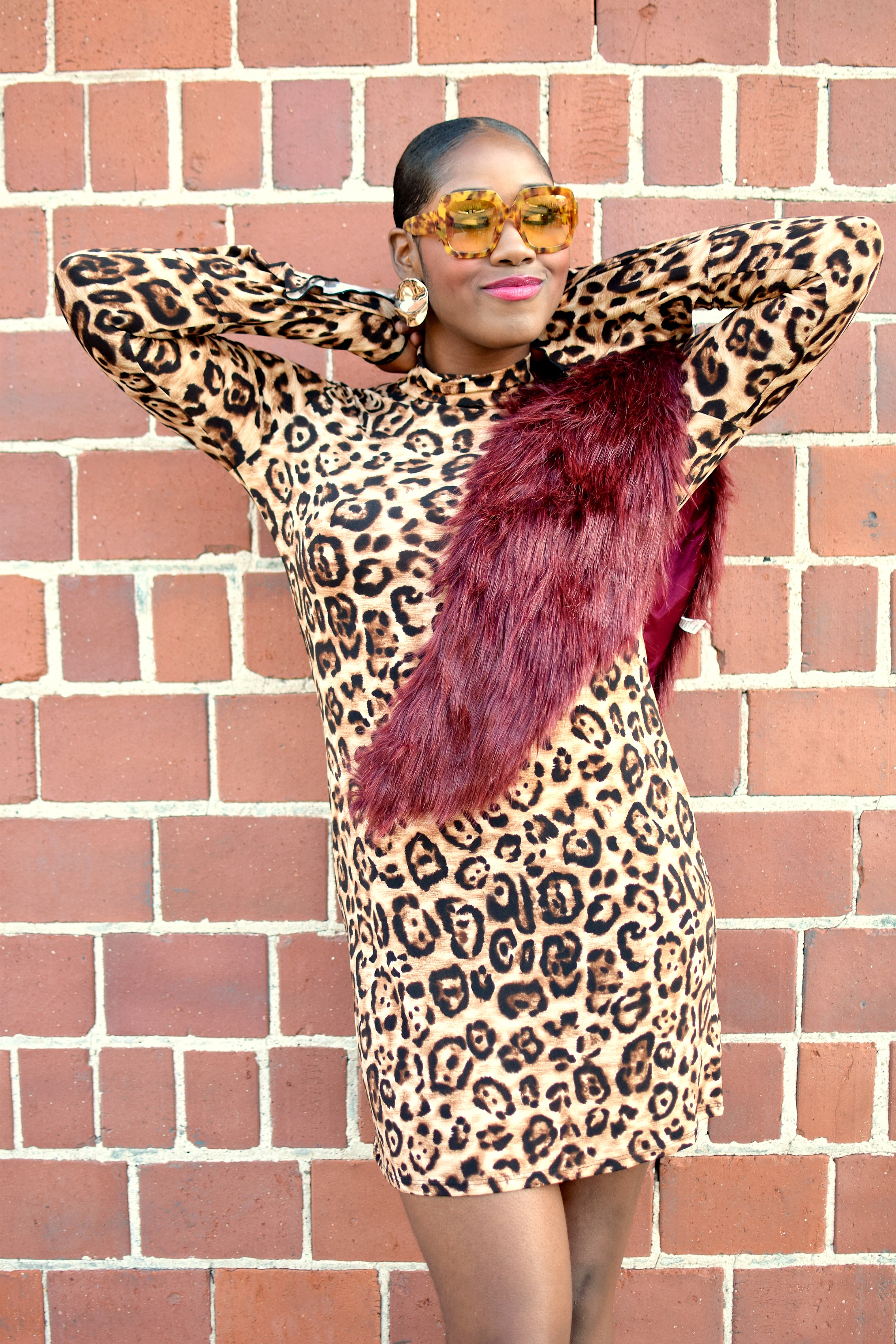 Leopard Print Collared Dress
Bring on a little bit of cheetah print here and a little more there!
Size: Large
Length: 32 inches
Color/Description: Cheetah print dress with detail of print throughout. Dress comes with a mid-neck and black buttons complete the dress for closure in the back of dress.
Materials: 100% Polyester. Warm wash. Dry on low tumble.
Styling Tip: Would recommend styling as pictured with a piece of bold colored fur and allowing the dress to speak for itself.