Pastel Galore: Pink and Lilac Dress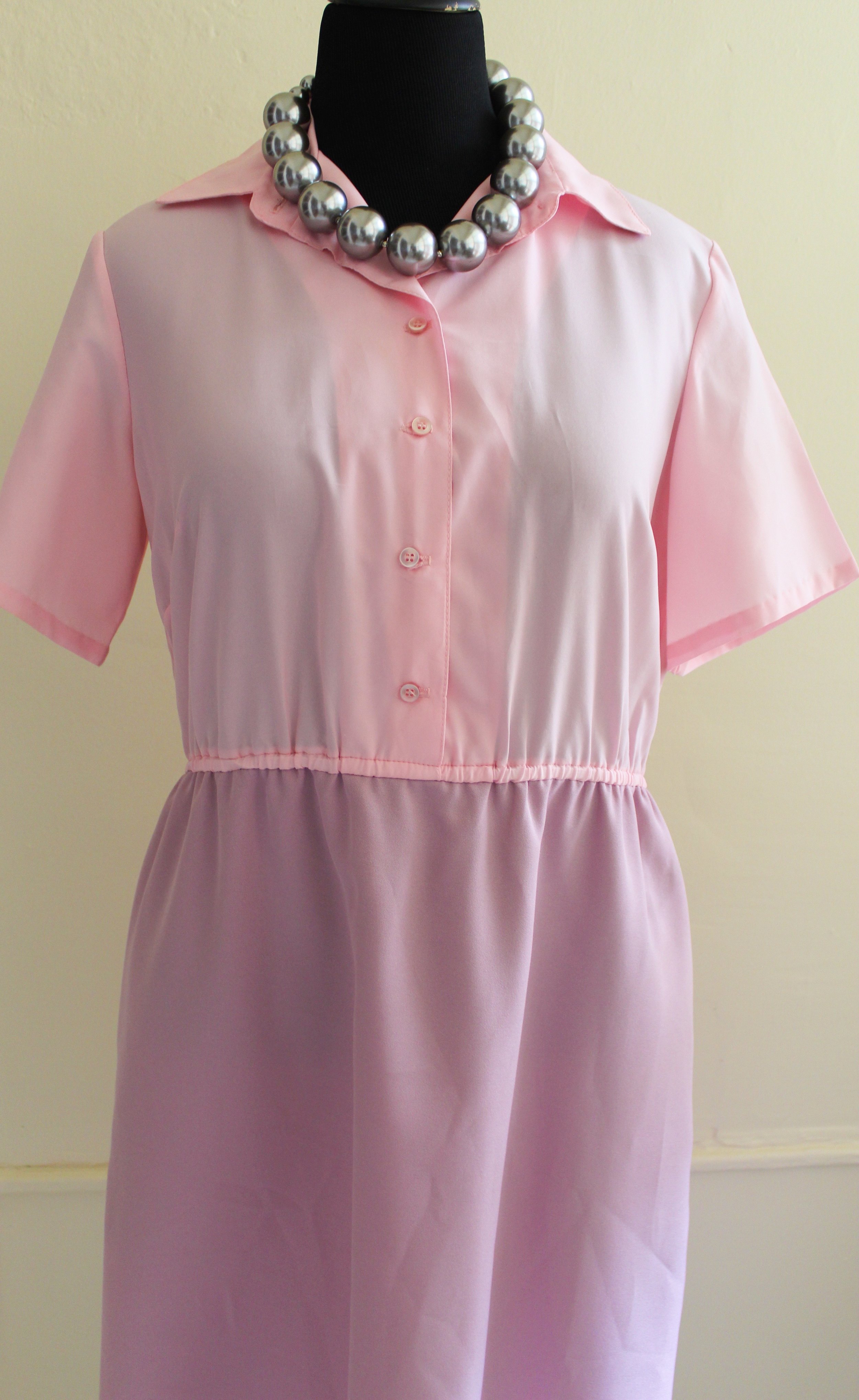 Pastel Galore: Pink and Lilac Dress
Pink and Lilac is one of the best pastel color combinations! Don't you agree?
Size: X-Large (Size 16)
Length: 40 inches/Bust: 44 inches/Waist: 38 inches (waist stretches)
Color/Description: This pastel pink and lilac dress is the perfect Spring combination. This dress has color block material (between the pastel pink and lilac), a stretchy waist, belt loops, light pink buttons for closure, and dress pockets.
Materials: No listed, but would recommend Warm Wash/Hang to Dry
Styling Tip: Consider styling this dress alone without any additional layering except a bold statement necklace (as pictured). This dress definitely speaks for itself!