Royal Detailed Blue Silk Dress with Bow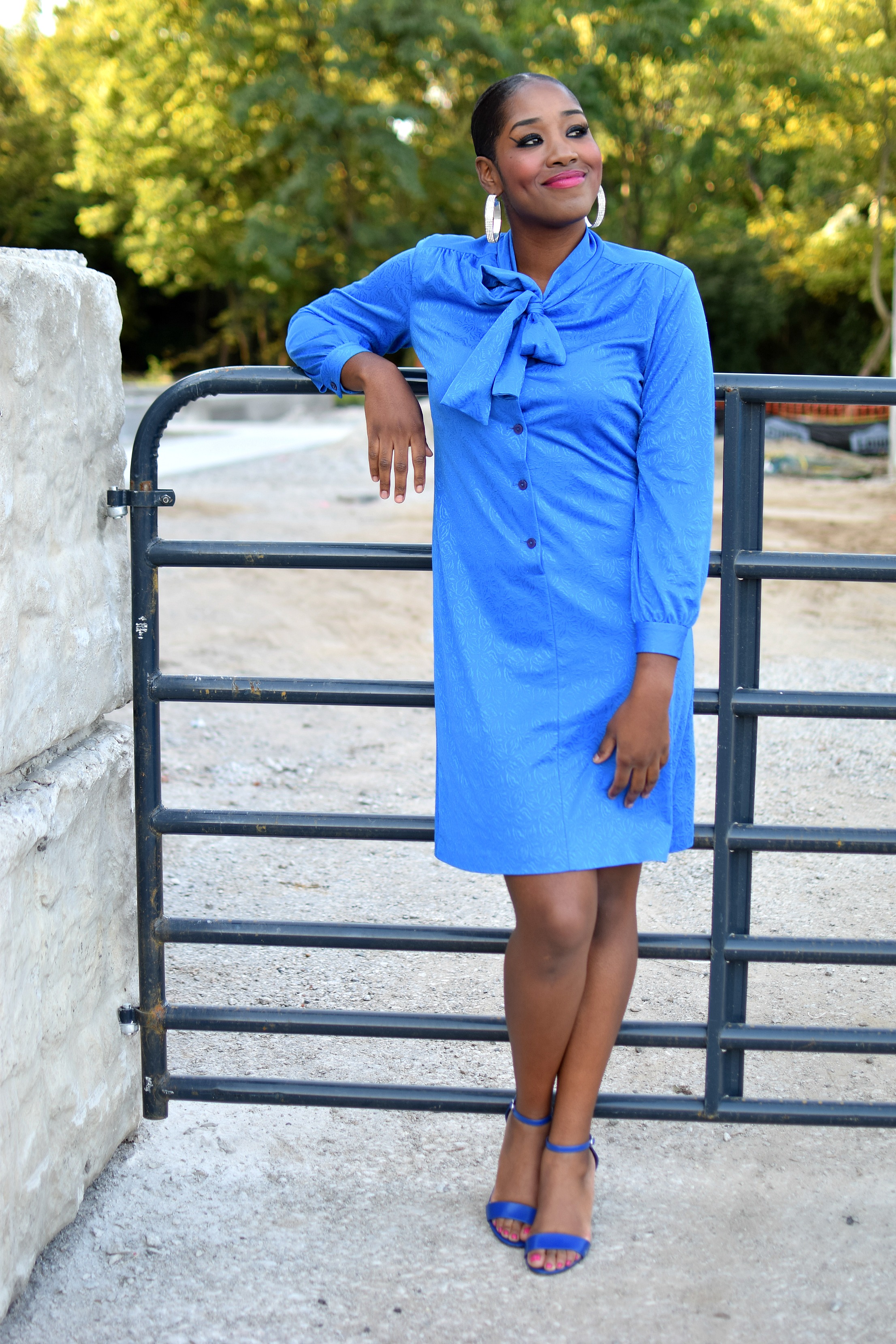 Royal Detailed Blue Silk Dress with Bow
Are you that lady in blue?
Size: Not listed, but recommended size 14
Length: 34 inches
Color/Description: Royal Blue with detailed flowered pattern throughout dress. Includes material around neck for bowtie usage. Dress includes navy blue buttons that outline the dress from top to bottom.
Styling Tip: Dress can be styled as pictured with a fun overcoat for the Fall/Winter seasons. The dress speaks volumes for itself and doesn't need much additional styling, but would recommend styling with a "pop" of fun earrings.