White Based Floral Silk Blouse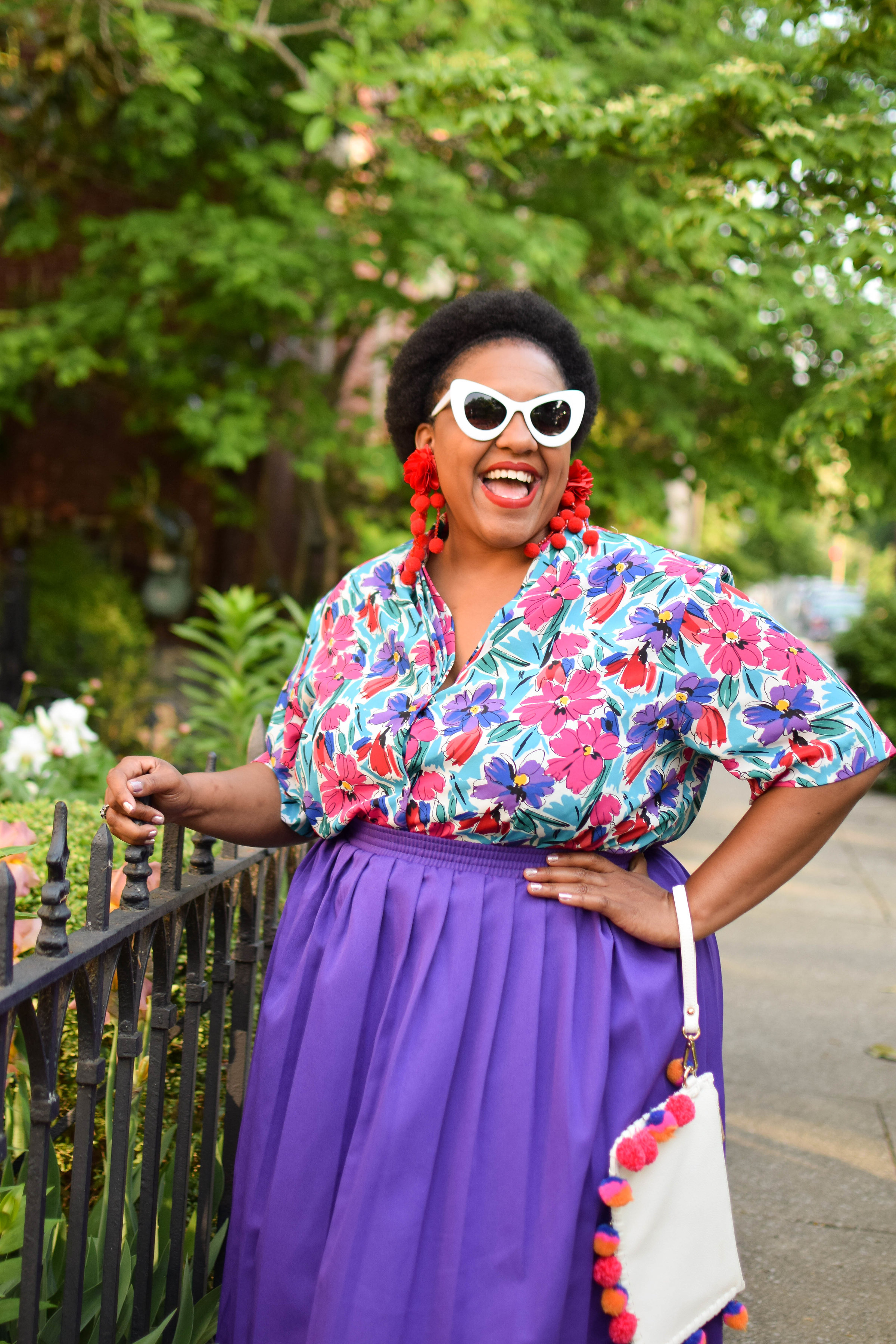 White Based Floral Silk Blouse
Mix up the party in this floral short length inspired blouse! You'll be the only one in the room wearing this blouse and everyone will love it!
Size: 22W
Measurements: Length: 31 inches
Color/Description: This white based floral blouse has deep purple, hot pink, and a shade of green sprinkled throughout. What makes this blouse unique is that it comes with short sleeves, a detailed collar, along with a full length of buttons for overall closure.
Materials: 100% Polyester/Machine Wash Gentle Cycle/Line Dry/Cool Iron
Styling Tip: Talk about picnic wear! This blouse is fabulous for wearing to any picnic or other occasion in the park. The bold colors along with the floral pattern is great for pairing with any solid colored shirt (as pictured). If not a deep purple skirt, consider pairing with a hot pink skirt or slacks.