Rounding Up My July 4th MTYA Favorites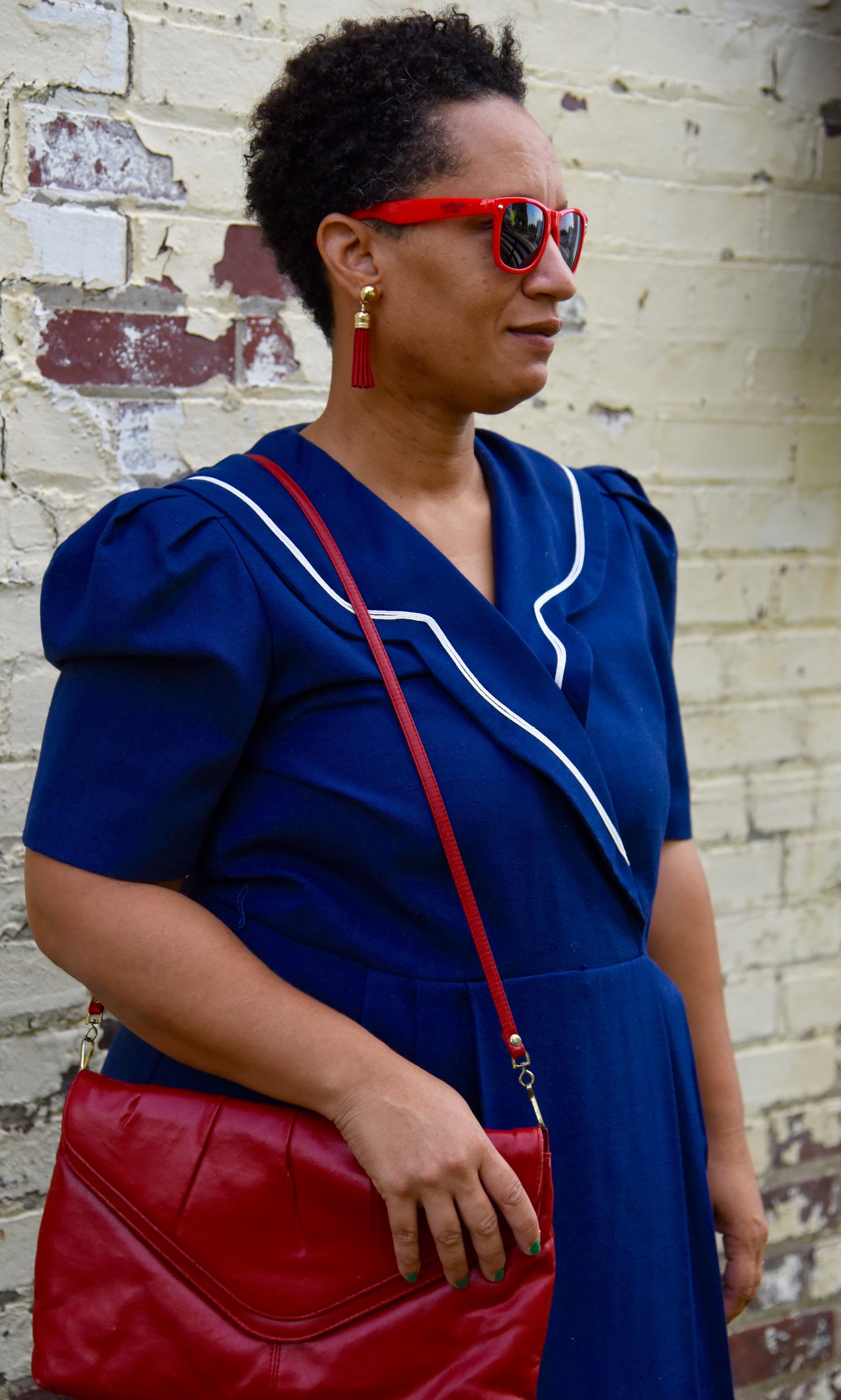 Rounding Up My July 4th MTYA Favorites
July 4th is just around the corner (this week!) and can I say, it's one of my favorite holidays of the year! I enjoy spending time with family and friends, attending a BBQ, watching fireworks, and wearing my RED, WHITE, and BLUE. To celebrate, I've rounded up some of my favorite July 4th inspired MTYA pieces directly from the website. These selections are very festive and can be worn all year around. So, check them out and let me know which one(s) is your favorite. As a bonus, you can shop them now by clicking on the image and/or heading to the website to view all selections.
What I really love about the Red and White Detailed Sailor Skirt is its versatility and how it can be worn during a special occasion like July 4th, but also to a weekend outing. This skirt has plenty of flare and what's unique about it, is how the sail boats make a statement by outlining the bottom. For wearing during this holiday, I would recommend either pairing a navy blue top (as pictured), or consider creating a monochromatic look by pairing a solid colored red top with this skirt. As you can see I'm modeling this skirt with a pair of block heels, but would also recommend pairing sneakers or another casual shoe. Either way, you'll definitely make a bold statement as you sit back and watch the fireworks.
Sail away with me, come sail away with me! This blouse inspires me so much with its anchors and boat embroidery. I've always been a huge fan of blouses that have a lot of characteristics (shoulder pads, embroidery, pocket detail, and bold buttons), and this light blouse is definitely giving me July 4th inspiration. In pairing this blouse, I've kept the theme of the occasion by pairing a sailor skirt to match. If you can't already tell, I'm a girl who loves to "matchy match" when it comes to the holidays. To create more of a casual statement, I would recommend pairing denim shorts (or slacks), a pair of solid white denim shorts (or slacks), or a solid colored pair of slacks such as bold red, blue, or gold with this blouse. By mixing it up, you're still creating a thematic look with this thematic blouse.
Give me a polka dot piece and I will create a look for every holiday! I enjoy styling pattern selections, especially when it comes to polka dots. In shopping, polka dots are extremely hard to come by and when I found this skirt, I immediately picked it up and did a happy dance. Not knowing how I wanted to style this at first, I've gone for a nautical theme (as pictured). I've paired the Royal Blue and White Short Sleeved Blazer with this skirt to bring my creative style to life. As you can see, the skirt is high waisted and the blazer comes longer to give a balance appeal to the overall look. For accessories, I've gone bold with the statement earrings and the red block heel. To create a casual look when pairing this skirt, consider wearing the blazer open or pairing a casual short sleeve red, white, or blue top to capture the theme of the holiday.
Love these mentioned selections? You can shop them now by tapping on the photos and make sure to check out more July 4th MTYA Favorites here.